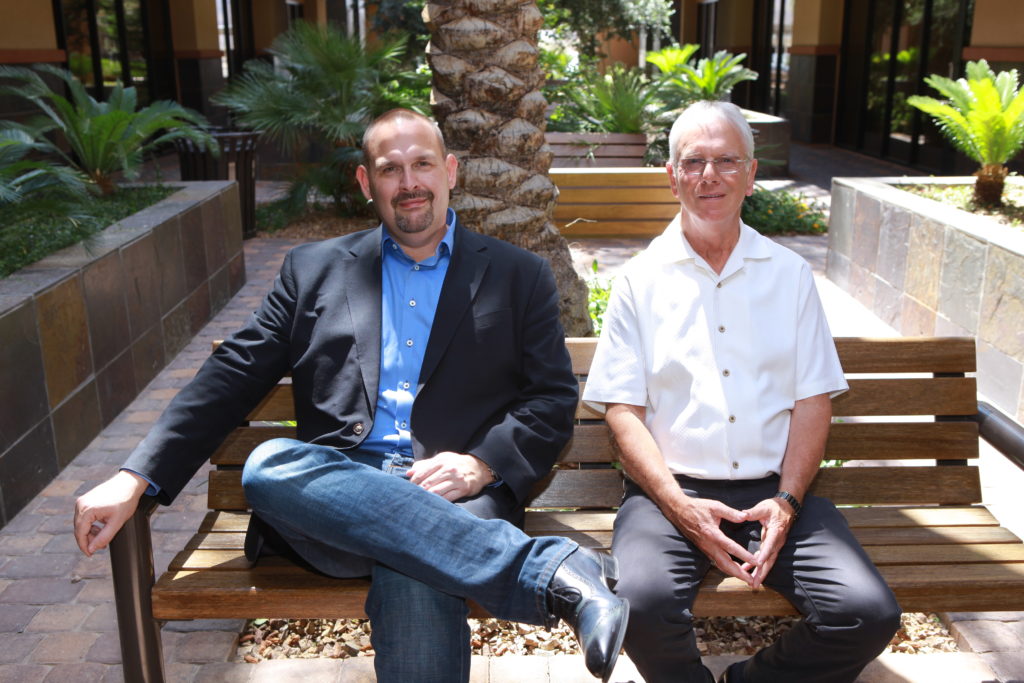 Franchise Style Training WITHOUT the Fees!
Healthier4U Vending offers Franchise Style Training and Support Services without franchise fees hanging over your head, and your bottom line. There are no territory limitations, contractual obligations, ongoing payments, association fees, product ordering minimums, or any other franchise requirements (click Here for Details).
We do not restrict your area of operation or limit your growth by weighing you down with excessive fees and burdens. As your business continues to grow we will strive to remain your equipment Healthy Vending Machine supplier not by contractual obligation, but by choice.
We earn your business by providing top notch service and equipment with unmatched training. The H4U Business Model is superior to a burdensome and overwhelming Healthy Vending Franchise offered by other companies.
Del and Brian Swain, the Father and Son duo that founded Healthier4U Vending, have put together the most robust and comprehensive healthy vending franchise style training program in the industry.
Their combined 40 years in the business of assisting business startup's get off the ground gives you the edge in setting up and ultimately operating your healthy vending business.
"We provide the best in healthy vending machines, however, we also provide the business model and the training to actually operate the business" says Brian Swain.
H4U is a full service company offering more than just machines, but expertise and support on how to be successful in the marketplace.
 Topics We Cover in Training
Business Tax Incentives
Marketing and Promotion
How the H4U Buyers Group works
Ordering Additional Product
Taxes and Tax Savings
Social Networking
Want To Learn More?