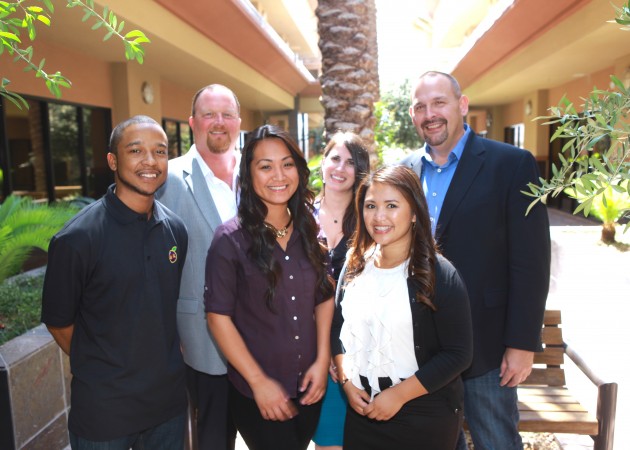 The Healthier4U Vending Team: World Class Support
Healthier4U Vending is a wholly owned subsidiary of 21st Century Technologies Group, and was launched in 2011 to be the world leader in Healthy Vending.  Utilizing our expertise in manufacturing, use of proprietary in-house location services,  and a proven business model backed by our intense two day training program are the backbone of everything our Healthier 4U Vending Team does!
On a yearly basis, we are realizing 28-36% of our affiliates ordering additional machines!  We take pride in this fact because it proves that what do works, and works very well.
Even with over 450 local H4U Affiliates and 3,000+ machines deployed throughout the United States, we have only begun to penetrate the healthy vending business in the United States.
Located in Las Vegas Nevada, H4U headquarters has its own facility where we train our affiliates on every facet of the Healthy Vending Industry.  Nobody in the industry provides this type of hands-on training.
From setting up your company name/type, to final White Glove Installation of your new machines,  our Team is dedicated to give you all the tools you need to prosper.
Your Premiere American Made Healthy Vending Company
Healthier4U Vending manufactures a premium American manufactured Healthy Vending Machine. We use rolled steel and precision technology to manufacture the highest quality machine in the business.
We also supply top notch training and customer service to our clients.  We provide training and hands on experience to every new affiliate during our 2-Day Training Seminar included with your business package.
We have expert support  available to you: technical support, hardware support, business services, coaching, as well as sales and product support.
We offer support services generally only found with franchises, yet we don't have territory limitations or association fees.  We do not restrict your area of operation or limit your growth by weighing you down with excessive fees and burdens.
As your business continues to grow we will strive to remain your equipment supplier not by contract, but by choice.  We earn your business by providing top notch service and equipment with unmatched training and location procurement services.
We are a different from all other Healthy Vending Companies because we choose to be.  Support, proprietary location services, and superior American made equipment just to name a few of the differences.
"Our business model is based on giving every new H4U Affiliate the tools to succeed and to grow.  Our expertise and market research help give our local Affiliates the edge they need to grow a viable business.  That local success translates into more growth for us as well" says Brian Swain.
Del and Brian Swain have crafted a business plan that is about shared success and continued growth and education of the marketplace. "We simply cannot be successful over the long term if we do not have successful local affiliates" says Del Swain.
Del and Brian Swain, the Father and Son duo that founded Healthier4U Vending, have put together the most robust and comprehensive training program in the industry.  Their combined 40 years of creating business start-ups get off the ground gives you the peace of mind in setting up and ultimately operating your business.
"We provide the best in machines, however, we also provide the business model and the training to actually operate the business" says Brian Swain. It is a full service company offering more than just machines, but expertise and support of how to be successful in the marketplace.